Welded Mesh Machine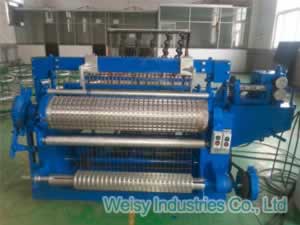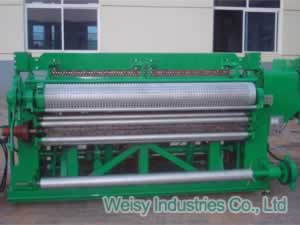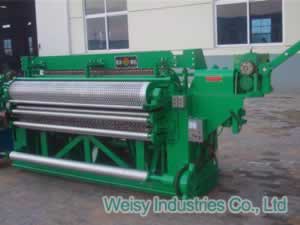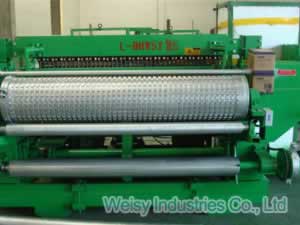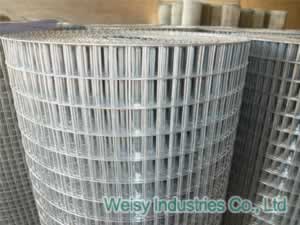 Type1: FT-H Full Automatic Welded Mesh Machine (In Roll)

Features:
Automatic wire feeding, automatic rolling, Setting length and stopping machine automatically. The use of separating timely welding, to reduce the load power and achieve energy-efficient.

Application:
Mainly used for the construction mesh, breeding mesh (rabbit cage, fox cage, mink cage etc)


Technical Parameter
● Wire diameter:1.0-3.2mm
● Welding aperture:25.4mm-152.4mm(1-6 inches )
● Width of mesh:914-2100mm
● Welding speed:100-120times/min
● Welding power:85KVA×7
● Rated voltage:380V 3P 50HZ
● Main motor power:4.0KW
● Length of rolling mesh:150m
● Overall dimension:3300×1700×1600mm
● Weight:4.5T


Type2:Light Full Automatic Welded Mesh Machine

Features:
Sending wire with full automatic, applicable to low-carbon steel wire body machine,design reasonable, less noise,easier operate,non-polar adjust the number of welding.

Application:
Mainly used for producing the screen, livestock cage mesh, breeding nets, construction mesh,support network,garden nets, fence mesh ,floor heating mesh ,wall mesh,and technology mesh so on.

Technical Parameter
● Welding wire diameter: Φ0.4MM-Φ1.2MM
● Welding mesh size: 1/4'-1'
● welding width: 600-1220MM
● Seep of Welding: 100times/min
● Nominal voltage: 380V 3phase electric 50HZ
● Nominal power: 65KVA*4
● Exterior size: 2500MM*1500MM*1200MM
● Weight of Machine: 1400KG


The accessory equipment
● Weft Wire Disc 1PCS
● Wrap Wire Disc 49PCS
● Electric Winding Machine 1PCS
● The Welding Control Cabinet 1PCS
● Mesh mending machine 1PCS